We've been playing games, and you can hear us talk about them.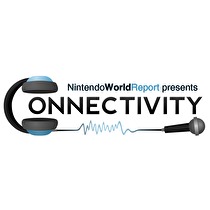 Subscribe via iTunes (Please rate and review, too!)
Happy Holidays from the Connectivity Crew. On this holiday episode, we get together with our friends and do what we always do. Play video games. In honor of this ageless tradition, we're brining you two segments on this week's episode. First, we talk about the games we've been playing in the run-up to the holidays. After that, it's our special Christmas edition of Nintendo News Report. Remember, you can catch us recording the News Report live on Thursday evenings on YouTube.
We're planning on recording our Smash Bros music segment soon, so don't forget to submit your favorite tracks (or other listener mail questions) to us by clicking here.
This week's episode edited by Mike Sklens.
MegaMan X3 Blizzard Rock OC Remix by Rize.