We discuss Zelda for Wii U and the news in general, how exciting!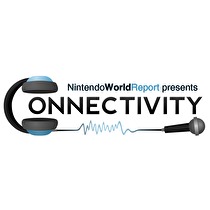 Subscribe via iTunes (Please rate and review, too!)
It's the most wonderful time of the year, that being when this week's episode of Connectivity is released. I'm not gonna lie, it's been hard to get everybody together to record lately, but here we are again, with two segments to share. First up is a discussion of the new Legend of Zelda Wii U footage that was shown off at the Video Game Awards. After that, we break down the news, but not like you're used to. You'll be listening to the first episode of Nintendo News Report, our new weekly live-streaming news segment (which you can watch below!).
Smash Bros. has some amazing music, and we'll be talking about it on an upcoming episode. But we need your help. Please submit your favorite Smash Bros music tracks to us by clicking here. We'll feature your picks, along with some of our own, on an upcoming episode. You can send any other sort of listener mail there too.
I know you love the show, but you should let the world know too! Give us a 5-star rating on iTunes to help spread the word.