We talk about some scary good games and game music on this week's show.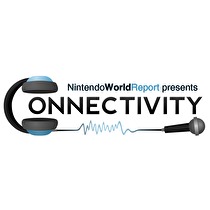 Subscribe via iTunes (Please rate and review, too!)
BOO!
Did I scare you? No? Oh well. I'll tell you what is scary - this week's episode of Connectivity. Scary good, that is. In our first segment, Zach and Neal talk about a whole bunch of recently released games and their reviews of them, including Fantasy Life, Shantae and the Pirate's Curse, Pokémon Art Academy, and Gargoyle's Quest II.
In our second segment, myself, Scott, and Zach go over our favorite scary video game music. There are some frighteningly good tracks in here. We're working on another music segment for the best fighting game music, and we'd love some more listener contributions. You can submit them to us, along with any other listener mail questions or comments, by clicking here. And if you have a moment, please help our show grow by giving us a 5-star review on iTunes.