Join us for this super-sized and surprise-filled episode of Connectivity!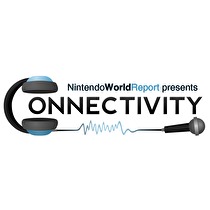 Subscribe via iTunes (Please rate and review, too!)
Hello, and welcome to episode 150 of Connectivity! To quote Shania Twain, "Looks like we made it. Look how far we've come, my baby." Also, "Man, I feel like a woman."
We have three segments for you this week. Kicking things off, Zach, Scott and Mike host another game music segment. This week, they focus on the best tunes from the Mega Man series, with their own personal favorties as well as your suggestions. Next time, we're doing "best water stage theme," so send in your fave!
After that, Neal, Zach and Alex tear into some listener mail. You guys really stepped up this time. The guys discuss the best Mega Man game (topical!), boycotting studios and games, whether Watch_Dogs on Wii U matters, their favorite moments from the first 150 episodes of Connectivity, and more!
Lastly, Andy, Neal and Zach return with another installment of Game of the Week. This week, the guys focus on the Sunsoft-developed Ufouria: The Saga, which just released on the Wii U and 3DS Virtual Consoles earlier this summer. Is this rare collector's item actually worth playing? They'll let you know.
Be sure to click here to send us your listener mail and favorite water stage themes. And from all of us who work on Connectivity week in and week out, you have our sincerest thanks for listening and helping us reach this milestone. We really, truly appreciate it. See you next week!
This episode edited by Scott Thompson.