This week, we discuss our favorite boss and battle themes and take a look back at Tony Hawk's Pro Skater 3.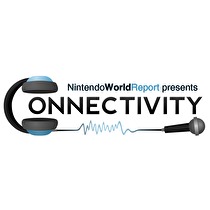 Subscribe via iTunes (Please rate and review, too!)
Hello and welcome to this week's Connectivity! We have two segments for you this week.
Kicking the show off, Zach and Scott get together to share their absolute favorite boss and battle themes. Pulling from Donkey Kong Country, EarthBound, Dragon Quest IX, Xenoblade Chronicles and more, the guys go over what makes a boss or battle theme so memorable and why they love these particular themes. Have your own favorite theme that we don't mention? Mail us a link and tell us what makes it so great! We'll feature user submissions on a future episode.
After that, Neal and Zach take a look back at Tony Hawk's Pro Skater 3, this episodes Game of the Week. Here, you'll learn what makes THPS3 so timeless and that Zach used to skateboard. It's true! They also read your entries for who should be included in a future Tony Hawk game as an unlockable character. We don't have a contest this week, but you should still be excited for next episode's Game of the Week: Metroid Zero Mission!
Be sure to click here to send us your listener mail and favorite boss/battle themes. We'll see you next week!
This episode edited by Scott Thompson