A TON of Wii U third party games and a close look at Paper Mario: Sticker Star.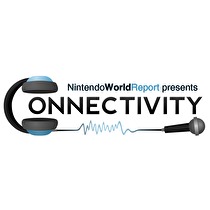 Subscribe via iTunes (Please rate and review, too!)
The Wii U barrage continues this week! In our first segment, Neal, Scott, Patrick, Mike, and Zach all talk about the third party games they've been playing for infantile console. Batman Arkham City, Black Ops 2, Madden 13, Epic Mickey 2, Trine 2, Little Inferno, Darksiders 2, and a whole bunch of other games get discussed in detail here. If you've been on the fence about what to pick up after Nintendo Land and New Super Mario Bros. U, this is the segment for you.
After that, Patrick, Scott, and Tyler go in-depth with the divisive Paper Mario: Sticker Star. Is the paper plumber's latest adventure worth playing despite a few hurdles? We think so!
Next week, we plan on doing a Listener Mail segment, so if you have thoughts about Wii U or anything else, click here to send them our way. See you next week!
This episode edited by Scott Thompson.