The Connectibites discuss what Nintendo didn't talk about at the big Wii U event, and recall some Animal Crossing memories.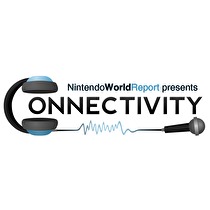 Subscribe via iTunes (Please rate and review, too!)
Are you tired of all the positive Wii U discussion we've been having here lately? Well then, boy do I have just what you're looking for! This week, we're brining you down by discussing all the things Nintendo left out of their big Wii U event. What that means is a lot of talk about online infrastructure, and a few other things as well!
After that, Scott and Nate look back over some of their fondest memories of Animal Crossing.
If you're interested, we also have a bonus segment this week, where you'll hear Scott and Patrick talk about the new series of Doctor Who! Vwoorp Vwoorp.
If you've got any burning questions you can send them to us by clicking here. Also, please rate and review our little show on iTunes!
This week's episode edited by Mike Sklens.