What games will YOU never finish?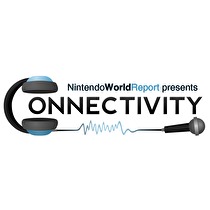 Subscribe via iTunes (Please rate and review, too!)
As the barren summer months roll on towards a promising and bountiful fall, what better time than now for some somber reflection?
Kicking off episode 41, Neal and Zach talk about their lists of games they'll never, ever finish. Not that the games are bad, per se, but with Neal's model airplane hobby and Zach's burgeoning male modeling career, who has the time to play every game he wants anymore? Have some games that will forever be relegated to your backlog? Tell us about them!
Next, we have the second installment of our Pikmin series, focusing this week on Pikmin 2. JP, Andy, and Zach discuss the often-overlooked sequel before JP reveals that it is his favorite GameCube game EVER. Crazy, or just crazy enough to work?
Closing the show out is a bonus segment about Gravity Rush for the PS Vita (boo! hiss! snicker!), featuring Neal, Zach, and James. I can't make any dumb jokes here, because I frankly don't know what the hell a PS Vita is.
As always, you can send us listener mail by clicking here. Oh, and don't forget to review us on iTunes. See you next week for every podcast's milestone episode - number 42!
00:00:00 Intro
00:00:59 Games Never Finished
00:20:21 Pikmin 2
00:43:42 Outro
00:44:38 Bonus Segment - Gravity Rush
This episode was edited by Scott Thompson.