Xenoblade, PAX roundup, and live Jeopardy!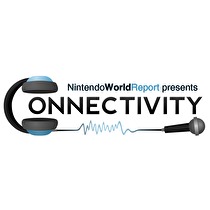 Subscribe via iTunes (Please rate and review, too!)
Welcome to episode 30 of Connectivity! We survived PAX, and are here to regale you with stories of our voyage.
But first, Alex sits down with Scott to talk about Xenoblade Chronicles. He just reviewed the highly-anticipated JRPG, and he is here to convince everyone of its excellence. Plus, he addresses the controversy of his "N64-quaility graphics" remark by throwin' up middle fingers and doing the old D-Generation X suck-it motion.
After that, Neal, Lauren, Scott, and Zach spill the beans on PAX. What was on the show floor, how did the live panel go, and who is an excellent drunk bowler; these pressing questions are finally answered.
Closing things out is the entire live Jeopardy panel. The whole thing was a blast, and we hope you'll enjoy it now, in its not-so-live version. Also, you can find the last half hour or so on YouTube thanks to our guy Jared.
Whether you've been listening to the show since day one, or you're a new listener after seeing us at PAX, you should send us some listener mail! Click here to do so. Again, thanks to everyone who came out to see us in Boston. The whole experience was incredible.
This episode edited by Scott Thompson.