A re-imagining of your favorite podcast!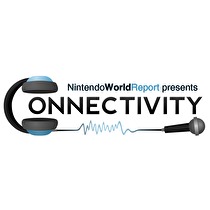 Subscribe via iTunes (Please rate and review, too!)
This episode of Connectivity is really for the fans... we just changed a few things for a new, fresh take, which I'm sure will be universally loved and praised.
First off, there's news. You have all the familiar Nintendo-centric stories, the inane tangents, and the wonderful listener mail, but we've gone ahead and changed the origin of the cast just a bit. In this episode, Neal is a love 'em-or-hate 'em millionaire playboy who is more concerned with ladies and cocaine than running his father's company, Nintendo World Report. He is joined by Patrick, the young pilot itching for his first real glimpse of action, Scott, the reserved priest-in-training who can't stay on the straight and narrow, and Zach, the gang's talking dinosaur sidekick.
In the second segment, Alex wakes up from a twenty year coma to discover that the passage of time can't erode the most important thing in his life: love. He sits down with Neal and Patrick to talk about Kid Icarus Uprising's substantial multiplayer offerings.
Be sure to stick around as the credits roll for a secret segment afterward about Journey, the recent Playstation Network release. Mike, a gun for hire with nothing to lose and everything to gain, joins Zach to break down the brief yet wondrous game.
Pretty good stuff, right? You guys are going to love the changes, I swear. You can click here to send us listener mail, full of rave reviews for the new spin on the podcast. You should also rate and review us on iTunes. Oh, and don't forget, our PAX East panel is next week.
I love being a Connectable!
This episode was edited by Scott Thompson.