What's coming up in 2012 for Nintendo? We just might (not) know!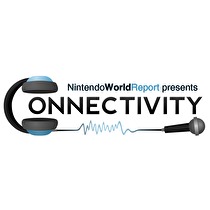 Subscribe via iTunes (Please rate and review, too!)
We're back again with another brand spankin' new episode of Connectivity, and boy is it a doozy this week. Starting off, Danny, Patrick, Mike, and Zach all give their predictions for 2012. Will we see a new game from Retro? How about the release of Metroid Dread? Mike even throws in a "PreDON'Tion" for good measure. In our second segment, Danny, Neal, Patrick, Scott, and Zach do a roundtable on the latest news and follow that up with a healthy dose of listener mail.
But that's not all. After the regular show, Scott and J.P. have a nice long chat about hockey. You like hockey, right? I sure hope you do.
Feed our mailbag! It's hungry and if you don't send it a letter there is a very good chance it will eat Zach. You can save him from this gruesome fate by clicking here.
This episode was edited by Mike Sklens.