It sounds crazy, so crazy it just might work!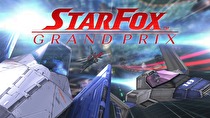 With E3 looming on the horizon, there is no shortage of interesting rumors. One such rumor is Star Fox Grand Prix. Described as Diddy Kong Racing meets F-Zero within the Star Fox universe, Star Fox Grand Prix is a fascinating concept whether real or fake.
Don't forget to subscribe to our YouTube channel NWRTV!