For those of us who like to have the full package in our collection.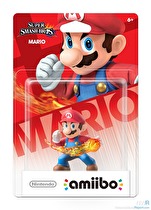 As many of you probably know by now, it's not possible to use Amiibo in their original packages. Nintendo's new figures have a metallic strip placed directly under the NFC chip. For collectors who planned on keeping Amiibo in the box, this is terrible news.
The good news is that I've figured out one way to remove this metallic strip while doing minimal damage to the box. For the full tutorial, check out the video below!
Also, for all the information we currently have Amiibo, check out our giant Amiibo Guide.