The Big 3-0-0 is here and with it comes plenty to talk about. We have a plethora of your favorite segments from Talk Nintendo's History including I Demand You - Skyward Sword edition plus Listener Mail, Voice Mails, eShop and more!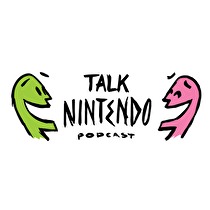 THIS! IS! TALK NINTENDO PODCAST!
We're on Episode 300! Woooo! Didn't think we'd make it this far, did you? Neither did we. Anyway, we got a giant show for you -- roughly two shorter episodes long! Let's not beat around the bush, there's much to discuss.
We started things out with Dark Arts, Craigslist Roundup, and a non-tendo themed what we've been playing. Alex gives scattered thoughts on Prey 2017 and Citizen Sleeper, and Casey tells us about the strange world of Diablo Immortal (more like IMMORAL!). We then jump into eShop Roundup and an enormous Listener Mail that includes a few of your voicemails.
*comes back up for air* And that's not all!
After the break, we spend a half hour talking about The Legend of Zelda: Skyward Sword HD in an I Demand You segment. How does the game hold up? Where does it falter? How about them controls? Grooseland!
That's all for 300 -- the only thing missing was Poll Time! Anyway, thanks for listening to us, whether it's your first episode, your 300th, or whatever the actual number of episodes we've done is (Balex argues there's only been like 45 worthwhile ones#). See ya, love ya!
If you have any questions, comments or concerns please contact by tweeting us or by send us an email!
Check out our discord channel to chat and share food pictures with like-minded pickleheads!
Please consider supporting us on Patreon, thank you!