The boys chat Luigi's Mansion 3 Scarescraper, Sparklite, Forager, Children of Morta, and Widget Satchel! Then the Widget Satchel devs drop in for an interview!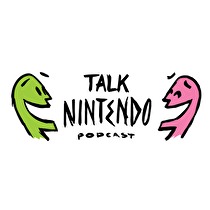 Perry's been chipping away at more Sparklite and Forager as well as sinking time into Children of Morta. Casey's playing the recently released Widget Satchel and both the boys got a chance to play Luigi's Mansion Scarescraper, which spoiler alert... is amazing.
The boys are then joined by the devs behind Widget Satchel to talk about the game. It's a blast of an interview and one you certainly won't want to miss!
The boys chat Luigi's Mansion 3 Scarescraper, #Sparklite, #Forager, #ChildrenofMorta, and #WidgetSatchel! Then @NobleRobotdevs drops in for an interview for Widget Satchel!

RT,Follow,Like for a chance to win 1 of 3 Widget Satchel codes!!https://t.co/lLwmK9jaEi pic.twitter.com/PRHZRDAW8g

— TalkNintendoPodcast (@TalkNintendoPod) November 29, 2019
If you have any questions, comments or concerns please contact by tweeting us or by send us an email!
Please consider supporting us on Patreon, thank you!