TYP and Jonny stop by for some Radio Trivia fun! Of course plenty of games to talk about as well, including Mario Kart 8, Yooka Laylee and the Impossible Lair, Valfaris, and more.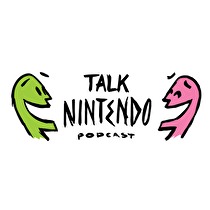 We have an absolutely packed show for y'all this week. We're honored to be joined by Michael "TYP" Cole and Jonny Metts for our annual Radio Trivia show. But before getting into all that we cover a ton of games. TYP has been introducing Mario Kart 8 to his little one as an introduction to gaming as well as jamming out on some Kirby's Dream Land. Perry's sinking more time into Yooka Laylee and the Impossible Lair. Jonny has been busy rocking out with Valfaris, while dabbling with Celeste's DLC and a Tetris 99 addiction. Lastly Casey has continued his dominate reign in Mario Party.
One of, if not our favorite podcasts out there is Radio Trivia, hosted by TYP! Continuing our annual crossover episode, we really knock it out of the park this year. Instead of just three games worth of songs, with Jonny joining in, we have four killer selections and think you guys are going to love this year's edition!
If you have any questions, comments or concerns please contact by tweeting us or by send us an email!
Please consider supporting us on Patreon, thank you!