The boys talk Link's Awakening, Mario Kart Tour, Dragon Quest XI, and a whole lotta SNES. Then the Chris and Ryan of Blipsounds drop by to talk audio design within video games!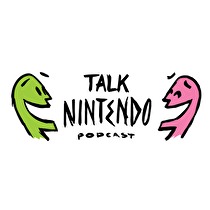 Casey's been chipping away at Link's Awakening and finally his most anticipated title hit the store shelves. That's right, Dragon Quest XI is finally here and he's ready to talk his early impressions. Meanwhile Perry's busted out the ol.. iphone? Yessire, he's being mobile and taking Mario Kart Tour out for a spin and to his surprise, really enjoying it! Finally the boys wrap up with a breakdown of all the SNES goodness they played from the latest Stream Night.
To round out the show Chris Parker and Ryan Stunkel of Blipsounds drop by to talk audio design! It's often an overlooked aspects of gaming in general, but we go into the weeds to get a better look. Make sure to check out the guys work over on YouTube and follow them on Twitter!
Blipsound YouTube!
If you have any questions, comments or concerns please contact by tweeting us or by send us an email!
Please consider supporting us on Patreon, thank you!