As the boys impatiently for Link's Awakening, they're keeping busy with the likes of Ni no Kuni and Pilotwings. Perry brings a Mystery History to the table. Then it's time for the Top 3 SNES Games Talk Nintendo think should hit the Switch.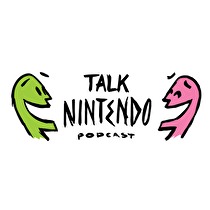 We kick off the show with the now seemingly weekly update on our good eats followed by everyone's favorite, WoW Classic chat with Cassie Jibbons. However then Perry smacks Casey in the face with a surprise Mystery History! And Perry is a big ol cheat so you'll definitely won't want to miss it! We then shift gears to some good ol Pilotwings and Ni no Kuni.
Naturally we do the good ol' eShop Roundup and News Block, but then we sit down to discuss the Top 3 SNES Games we want to see hit the Nintendo Switch Online service. Sure we could have just said Donkey Kong Country 1-3 and called it a day, but we decide to spice it up a bit... even though we all would love that.
If you have any questions, comments or concerns please contact by tweeting us or by send us an email!
Please consider supporting us on Patreon, thank you!