A wild Culafi appears! The boys play Mystery Reversery, talk Fire Emblem, and break down everything from the Nintendo Direct!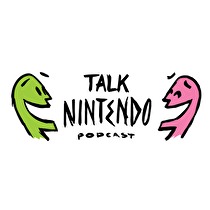 Casey gets Culafi'd! That's right, a wild Alex Culafi appears for a surprise Mystery Reversery to kick things off. Then after a wild game, he sticks around to gush over Fire Emblem Three Houses as Perry has polished it off. The hurricane may have caused little to Casey, fortunately, however it's made work insanely busy for him the past week and thus he doesn't have much to talk about. Aside from his delicious Burger King trip and Sparking Ice + Caffeine.
Since there was a Nintendo Direct, you know the boys are going to break it down and give their opinions on all the juicy tidbits from the 40 min long video. There were a number of surprises, some which were spoiled, but overall a solid direct. To wrap up the show, we field some listener mail!
If you have any questions, comments or concerns please contact by tweeting us or by send us an email!
Please consider supporting us on Patreon, thank you!