The September storm is starting off with a bang with Astral Chain, SUPERHOT, and Hurricane Dorian. But the boys still manage to field some listener mail!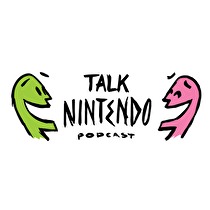 A hurricane is on the way towards Casey, but that won't stop his streak of 154 episodes in a row. The boys recorded a bit early so in addition to a few quick bites (more WoW Classic and Fire Emblem), the new offerings include Astral Chain and SUPERHOT.
Go figure a Nintendo Direct is scheduled for the day after recording, but that's okay because have some awesome listener mail and an incredible Craiglist to keep us going. Don't worry... we'll have a full breakdown of the Direct next week!
If you have any questions, comments or concerns please contact by tweeting us or by send us an email!
Please consider supporting us on Patreon, thank you!
The September storm is starting off with a bang with #AstralChain, #SUPERHOT, and Hurricane Dorian. But the boys still manage to field some listener mail!https://t.co/aqqZQv6nYY pic.twitter.com/EbTQfIY7dt

— TalkNintendoPodcast (@TalkNintendoPod) September 5, 2019