Justin Nation drops by to break down the Indie World Showcase! The boys also talk Fire Emblem, Hotline Miami, Grandia 2, Friday the 13th, and Mutant Year Zero!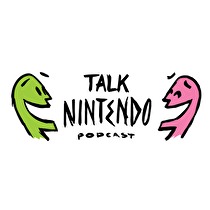 It's been a hot minute since we've had one of our bestest buddies Justin Nation (AKA The National Treasure) on the podcast, and amazingly enough after we scheduled him and before we recorded the Big N decided to help fuel our show with thew Indie World Showcase. So before we chat about that, Perry talks some tactical RPGs with early impressions on Fire Emblem Three Houses and (somehow) finishing both of Mutant Year Zero's campaigns. Casey talks a little Grandia 2 HD, and Justin talks about Friday The 13th The Game and the shadow dropped Hotline Miami Collection
For all things Nindies, make sure to follow Justin and NindieSpotlight on Twitter!
If you have any questions, comments or concerns please contact by tweeting us or by send us an email!
Please consider supporting us on Patreon, thank you!
Justin Nation (@NindieSpotlight) drops by to break down the #IndieWorld Showcase! The boys also talk #FireEmblemThreeHouses, #HotlineMiami, #Grandia2, #FridayThe13thTheGame, and #MutantYearZero!

RT, Follow, Like for a chance to win!

YouTube Link: https://t.co/yN2hiMipn4 pic.twitter.com/y1kM8tUC1C

— TalkNintendoPodcast (@TalkNintendoPod) August 23, 2019