We have a jam-packed episode including a pair of interviews with the official reveal of Seed Interactive's brand new Switch game, StarBlox Inc.! We're also joined by Massive Monster to talk their new release Never Give Up!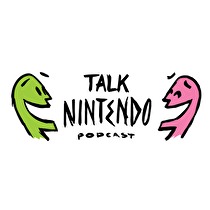 We have a jam-packed filled with interviews and plenty of game talk! First off we're joined by Hannah Baker and Jesse Rogerson to talk about Seed Interactive's brand new Switch game, StarBlox Inc. In this official unveiling of the game, we learn it blends a puzzler with a fighting game in what looks to be a frantically fun time! Make sure to click the follow button below to keep up with all the news on the game to come!
The boys are also joined by Jay Armstrong and James Pearmain of Massive Monster to talk about their recently release tough-as-nails platformer, Never Give Up. While it's sure to test the skill and patience of any gamer, there is a lot of comical relief to help you to never click that give up button!
Oh, and we managed to talk about some games we've been playing as well including more Fire Emblem Three Houses chat, Mutant Year Zero, and some good ol' World of Warcraft!
If you have any questions, comments or concerns please contact by tweeting us or by send us an email!
Please consider supporting us on Patreon, thank you!
We have a jam-packed episode including a pair of interviews with the official reveal of @SeedInteractiv's brand new Switch game, StarBlox Inc.! We're also joined by @MassiveMonsters talk their new release #NeverGiveUp!

RT,Follow,Like for a chance to win!https://t.co/tibW8YzXpq pic.twitter.com/TkSvnuFK9u

— TalkNintendoPodcast (@TalkNintendoPod) August 15, 2019