It's hard to believe it's already time for the 150th episode, but here we are AND we have some exciting news! We'll now have a true video format with our big beautiful faces each and every week! Oh and we talk about Wolfenstein and Fire Emblem.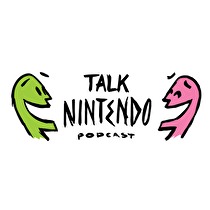 150 episodes are in the books, crazy! Well we figured we had to do something special to celebrate and what we did was bust out the ol video cameras. That's right, we're going to be doing the podcast with video every week! Don't worry, the audio version will still be there, but now we're giving more options to consume Talk Nintendo!
Since Perry is still juggling the whole being a Dad thing with everything else going on, he's leaving the gaming up to Casey. Good thing he's been busy playing Wolfenstein Youngblood and Fire Emblem Three Houses, while watching the World of Warcraft world first race. Youngblood definitely isn't what he expected and sadly in a bad way, while Fire Emblem is shaping up to be a fresh look for the series!
We want to thank each and every one of you for being faithful listeners! Whether you joined in early or are a newer listener, each of you mean the world to us and we're looking forward to another 150!
If you have any questions, comments or concerns please contact by tweeting us or by send us an email!
Please consider supporting us on Patreon, thank you!
It's hard to believe its already time for the 150th episode but here we are AND we have some exciting news! We'll now have a true video format w/ our big beautiful faces every week! Oh and we talk about #WolfensteinYoungblood and #FireEmblemThreeHouseshttps://t.co/HkzZNKBwef pic.twitter.com/7p9FZWTYdD

— TalkNintendoPodcast (@TalkNintendoPod) August 1, 2019