Jordan steps in for Perry bringing plenty of gaming goodness alongside him. Dragon Quest Builders 2, The Messenger DLC, Dr. Mario World, and more Super Mario Maker 2!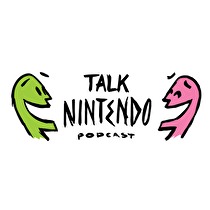 Well it's finally happened... one of the core duo has missed an episode, BUT luckily it's for a great reason! That's right, Perry is now a Papa! Since he was busy doing baby things, Jordan jumps in to fill those big ol clown shoes Perry normally wears. It works out because Casey needed someone to gush over Dragon Quest Builders 2 with and Jordan was just the man. They managed to fit in some Super Mario Maker 2 talk as well as Dr. Mario World and The Messenger DLC!
If you have any questions, comments or concerns please contact by tweeting us or by send us an email!
Please consider supporting us on Patreon, thank you!
Jordan (@riskman64) steps in for Perry bringing plenty of gaming goodness alongside him. #DragonQuestBuilders2, #TheMessengerDLC, #DrMarioWorld, and more #SuperMarioMaker2!https://t.co/WQ3Di3dySB

Follow,RT,Like for a chance to win an EU code of #SpiritSphereDX pic.twitter.com/QlfOocEDz3

— TalkNintendoPodcast (@TalkNintendoPod) July 18, 2019