Mick stops by to drop some BREAKING news! But before that we've got more Super Mario Maker 2, Apex Legends, Grim Dawn, Space Station Silicon Valley, Luigi's Mansion Dark Moon, and topic of the show on Link's Awakening!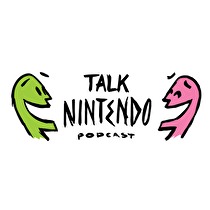 Good ol' Mick Waites stops by to join the boys and with him he brings some exclusive world first news! However we don't get into that right away because we got games to talk about! Casey's being a weirdo playing PC games... more Apex Legends and a new Diablo style game in Grim Dawn. However he has been able to squeeze in some more Mario Maker 2 goodness as well as firing up Luigi's Mansion Dark Moon. Perry on the other hand has been living in the past with Space Station Silicon Valley!
We get into the roundup and news blocks as we do, but it'll be one you won't want to miss because of Micks news he has to share with us! Then we get into Link's Awakening. The game is coming up super fast and what better thing to hype us up than talk about how great it is!
Make sure to check out Mick and Four Horses over on Twitter!
If you have any questions, comments or concerns please contact by tweeting us or by send us an email!
Please consider supporting us on Patreon, thank you!
Mick (@FourHorsesGames) stops by to drop some BREAKING news! But before that we've got more #SuperMarioMaker2, #ApexLegends, #GrimDawn, #SpaceStationSiliconValley, #LuigisMansionDarkMoon, and topic of the show on #LinksAwakening!

RT,Like,Follow to win!https://t.co/3MrZ6stNKe pic.twitter.com/jUyAxlJqwL

— TalkNintendoPodcast (@TalkNintendoPod) July 11, 2019