Wooo Super Mario Maker 2! It's finally here, but we also touch on Devil May Cry and Fortnite! Then the Bivs stops by for some good ol Mystery Reversery fun.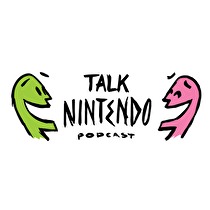 Super Mario Maker 2 has finally arrived and the boys are hard at play, at least when Perry isn't sweltering in the heat playing weddings. Diving into the story mode, level creation, and online play has left us with a bunch to talk about. BUT we have some other games to touch on as well, Casey's been playing Devil May Cry and Perry is dipping his toes back into that Fortnite goodness.
It's always fun to have guests, especially when they travel from the other side of the earth to join us! Danny "The Bivs" Bivens stops by for some Mystery Reversery shenanigans and it might seriously be the best one yet!
If you have any questions, comments or concerns please contact by tweeting us or by send us an email!
Please consider supporting us on Patreon, thank you!
Wooo #SuperMarioMaker2! It's finally here, but we also touch on #DevilMayCry and #Fortnite! Then the Bivs stops by for some good ol Mystery Reversery fun.https://t.co/lOZGVslUXN

Remember to RT,Like, & Follow for a chance to win! pic.twitter.com/Z39yxSgAn5

— TalkNintendoPodcast (@TalkNintendoPod) July 5, 2019