The boys have been busy with Cuphead, Lapis X Labyrinth, Lumines Remastered, and Resident Evil 0, but not too busy to answer your questions via the good ol' mailbag!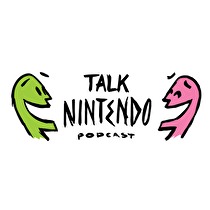 Casey's been on the review grind with recente releases Resident Evil 0 and Lapix X Labyrinth. The games couldn't be any more different from one another; one a survival horror and the other a color soaked Action RPG. However he's finding both to be enjoyable in very different ways. He also found some time for pain via Cuphead. Perry's bringing a game to the table, that's right you heard correctly. PERT'S PLAYIN! He's playing Lumines Remastered thanks to a pro recommendation from Ben and well, he's really having a blast!
Another week, another eShop Roundup and a great reminder that we made the right choice to shakeup the formula. The boys give their picks before getting into a light dose of News as we draw closer to E3. Then it's listener mail time baby! There's nothing we love more than hearing from you lovely guys and gals, so please keep 'em coming!
Once again we'd like to thank everyone who entered the eShop Giveaway! We've reached out to the winner, but haven't heard back yet. If we don't hear back by Tuesday the 28th, we'll randomly select another person to win the code for Mutant Mudds Collection!
The boys have been busy with #Cuphead, #LapisXLabyrinth, #LuminesRemastered, and #ResidentEvil0, but not too busy to answer your questions via the good ol' mailbag!

Don't forget to Follow & RT for a chance to win a copy of Chicken Rider!https://t.co/hnA2tHMfZo pic.twitter.com/jiOZFzJcCP

— TalkNintendoPodcast (@TalkNintendoPod) May 24, 2019
If you have any questions, comments or concerns please contact by tweeting us or by send us an email!