SO MANY GAMES... Rogue Legacy, Pizza Titan Ultra, The Legend of Evil, Diablo 3, Dark Souls Remastered, and Yomawari: The Long Night Collection. Perry discusses the HYCARUS Controller and we field some more listener mail!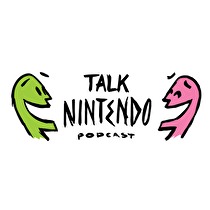 The boys have been busy, real busy with tons of games. Combined with an insane eShop Roundup, it may be the most games we've talked about on one singular episode ever! Or at least pretty close. Perry "Drowning in Games" Burkum has been playing Rogue Legacy, Pizza Titan Ultra, and The Legend of Evil, his eShop pick from last week. And on top of that he's been reviewing the HYCARUS Controller to boot, although I guess it works out he has so much to play. Casey on the other hand, well he's a big ol bum, but that has nothing to do with anything. He's also been playing Pizza Titan Ultra, his eShop pick, but in addition he's throwing down in some Diablo 3 and Yomawari.
At this point you'd probably think, "Wow, where do these guys find the time?!" and you're right. But that isn't stopping us from finding some more of it to smash our heads against Dark Souls. Oh lawdy, what a tough, but satisfying game.
Alright, we're done talking about what we've been playing, but now its time to talk about what's coming out and there are 30 or so games out this week alone. God help us. Then it's the return of the News Block and more listener mail!
SO MANY GAMES... #RogueLegacy, #PizzaTitanUltra, #TheLegendofEvil, #Diablo3, #DarkSoulsRemastered, and #YomawariTheLongNightCollection. Perry discusses the #HYCARUSController and we field some more listener mail!https://t.co/LiTUSxreFn pic.twitter.com/SxgKktuQ4k

— TalkNintendoPodcast (@TalkNintendoPod) November 1, 2018
If you have any questions, comments or concerns please contact by tweeting us or by send us an email!