The boys are joined by Jools Watsham to talk Overcooked 2, Minit, SubaraCity, Hello Neighbor, and more! Then it's the second part of our Compatible Doubleheader where we take a look at the Game Boy Printer!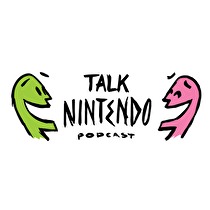 It's episode 99, one before the big boy, but that doesn't mean we can't bring in an awesome guest for this show and that's exactly what we did! We're honored to have Jools Watsham of Atooi join us once again to talk about a plethora of games. Casey kicks it off with some Quick Bites on Iconoclasts and Octopath Traveler before getting into Jools and Perry's experience with Overcooked 2. The game is more of what made Overcooked special, but the added online functionality feels a bit undercooked opposed to overcooked.
Next up we have a very unique game with Minit. This 2D Zelda-like is purely black and white, but also gives you no more than one minute at a time to accomplish a goal before our little hero dies. String together a ton of these small goals and push forward before he kicks the bucket. But, if time restraints aren't your thing then SubaraCity might just be the puzzle game for you. It looks like a generic iOS port, but it's actually a pretty fun little puzzler. Then wrapping it up for What We've Been Playing, Jools and Perry have been playing some Hello Neighbor. After making a Jim of himself at PAX (albeit not really his fault at all, but I'll never not take an opportunity to give him the business) with his Hello Neighbor gameplay, Perry has some redeeming to do, but does the game even warrant it?
Moving into another healthy dose of the eShop Roundup which sees almost 30 games total. Johnny Turbo is making a run for the top arcade spot on the eShop, but they've got a long ways to go to stop the juggernaut Neo Geo, but they're making an honest attempt. We have plenty of other offers ranging from quite interesting to… interesting for the wrong reasons. Then it's time for some hard hitting news which includes the mention of a Smash Direct (which hadn't happen at the time of recording, so little did we know about the greatness of King K. Rool) and the hot topic of plagiarism that has been running throughout the video game world. Then to close out the show we have part 2 of our Compatible double header. Last week we talked about the Game Boy Camera and this week we shine a light on its companion peripheral, the Game Boy Printer.
The boys are joined by @JoolsWatsham to talk #Overcooked2, #Minit, #SubaraCity, #HelloNeighbor, and more! Then it's the second part of our Compatible Doubleheader where we take a look at the Game Boy Printer!https://t.co/mRAZVBnUhd pic.twitter.com/d7b3zuPz1s

— TalkNintendoPodcast (@TalkNintendoPod) August 9, 2018
If you have any questions, comments or concerns please contact by tweeting us or by send us an email!