The boys have been busy with the freshest from the eShop and have plenty to talk about with Mugsters, Semblance, Sky Skipper, and Pool Panic!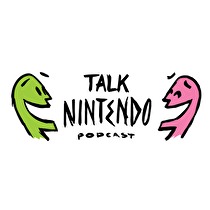 Summers were once filled with periods of downtime when you could dip into the backlog or perhaps play a classic you missed along the way, but nowadays there is no such thing as downtime. Yes, the once named "Lull-a-Buys" are a thing of the past, for games are coming out hot and heavy on a weekly basis. And thus the boys are back at it again playing a whole bunch of games. Kicking us off we start with some Quick Bites on Casey's progress in Octopath Traveling, Perry's Treasure Tracking adventures and both have been finding some time to play Fortnite.
But as far as the meat and potato games go, they aren't slacking their either. Perry's been jamming out to Mugsters, a cool game that takes inspiration from Human Fall Flat, but ramped up in speed to offer something different. He also happens to be playing a game from 1981 that released for the first time (outside on arcade cabinet) in the United States and that's Sky Skipper! Many might think an arcade game nearly 40 years old might be a bit boring by today's standards, but to Perry's surprise, that isn't the case! Speaking of case, Casey's been rocking out to some new releases, the first Semblance, a squishy puzzform that allows you to manipulate not only the environment, but the little blob character itself. Then to wrap up What We've Been Playing, he's dipped his toes into Pool Panic and so far it's been a psychedelic trip that continues to get weirder and weirder.
Jumping over to the eShop Roundup, another 20 games or so, as seems to be tradition 'round these parts. As per usual we've got a plethora of games ranging from interesting looking to downright… strange (and no I'm not talking about Pool Panic, which happens to not be the weirdest game released this week). As far as the YouTube Saloon goes, well there's a really great Wario video made by the one and only Jimmie Burkum. You'll definitely want to pop over to NWRTV to check it out! Another quiet on the News front, unless you love yourself some Zelda BoTW crossovers, then it'll be a doozy. The famous or infamous, depending on who you ask, Master Cycle Zero will be joining the race in Mario Kart 8 Deluxe and Monster Hunter Generations lets you dress up or Palico as a Korok Seed or better yet, as mini Toon Link… yes it's as amazing as you imagine.
The boys have been busy with the freshest from the #eShop and have plenty to talk about with @MugstersGame , #Semblance (@nyamakop), #SkySkipper, and @PoolPanic!https://t.co/XIV6HZbMWR pic.twitter.com/6O0tvbHQOQ

— TalkNintendoPodcast (@TalkNintendoPod) July 26, 2018
If you have any questions, comments or concerns please contact by tweeting us or by send us an email!