We talk Die For Valhalla!, Super Sportmatchen, and more Runner3! Then we cover the Pokemon news before being joined by Fabian, Ben, and Edgar from Fabraz. They tell us all about their trip to BitSummit, SpiritSphere DX, and Limited Run Games!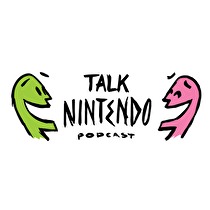 Now that we're back to our normally scheduled recording night Casey has some games to talk about (even if Perry-san is slacking - but honestly that has much more to do with this jam packed episode than him being a big ol' crumb bum, of which he most certain is, but I digress.) Casey starts us off with Die for Valhalla! which is a side-scrolling RPG beat-em-up multiplayer co-op roguelite game… well it certainly has a lot of elements to it, but does it make you feel like dying for Valhalla?! Perry on the other hand has been playing something with a little less death, but still filled with competition and that is Super Sportmatchen. This is a cute sports collection and while some games hit a big homerun, others tend to be much less memorable. To round us out, we talk a little more Runner3 now that Casey has got some time with the game.
Remember before when we said, "Oh hey, Perry isn't a good for nothing lazy bum!"… well here's proof he is. Normally his responsibility for show prep is setting up all the games in the show notes that came out his week for easy discussion! Well not only did he not do that, the guy loses connection to his WiFi midway through so Casey has to take over and if I don't say so myself, y'all are in a treat for the best eShop Round Up of all time. Needless to say it's a week filled with so many games it's giving us PTSD from last year's holiday rush. Casey, hot off the presses of his debut of running the round up, continues his masterful performance dropping this summer's hottest News Block filled with all the Pokémon goodness you could ever want.
Phew, it's been a big ol episode so far, but we're not done yet. In fact we're joined by Fabian, Neb, and Edgar from Fabraz! We start off with their recent trip to Japan for Bitsummit and then get into all things Spiritshpere DX, Slime-san, and Limited Run Games! Of course we want to thank the boys for taking time out of their busy schedules to stop by and chat. Make sure to check them out on Twitter and keep an eye out for preorders of Slime-san physical copies and the release of Spiritsphere DX later this summer!
We talk Die For Valhalla! (@monstercouch), Super Sportmatchen (@Dangen_Ent), and more Runner3 (@TotallyChoice)! Then we cover the #PokemonLetsGo news before being joined by Fabian, Ben, and Edgar from @Fabrazz!https://t.co/SRnGcBElPe pic.twitter.com/ODqwzDtWIx

— TalkNintendoPodcast (@TalkNintendoPod) May 31, 2018
GIVEAWAY! With #E32018 just around the corner we're giving away a $10 eShop card! Follow, RT, Like for a chance to win! Bonus entry, tell us your dream announcement! We'll be reading some out on our next episode!!

NA eShop Card - Winner selected randomly Tuesday 6/5/18 @ 9pm EST pic.twitter.com/gDgl34zNpM

— TalkNintendoPodcast (@TalkNintendoPod) June 1, 2018
If you have any questions, comments or concerns please contact by tweeting us or by send us an email!