The boys talk Tesla vs. Lovecraft, A Robot Named Fight!, Donkey Kong Country 3, and The Adventures of Elena Temple. Then they break down all the news from the recent Shareholders Meeting.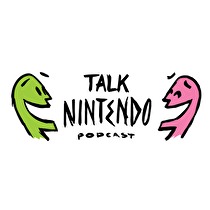 Something's back that's been gone for too long. That something is normally at the end of the show, but not today. What is it, you ask? We kick the show off with the ol' Craiglist Roundup! Perry found himself a big time find, but is it huge enough to possibly be the best one yet? Then continuing the trend of the last few episodes, QUICK BITES!
Once we get through all that, it's time for our bread and butter, What We've Been Playing. Casey's been playing a pair of games from the "Backlog Bayou", well sort of. He finally got around to visiting Tesla vs. Lovecraft, which fortunately was beyond his funkiest expectations. Then with the release of Funky Freeze almost upon us, Casey revisits the classic Donkey Kong Country 3. Perry on the other hand has been playing some newer stuff hitting the Switch. A Robot Named Fight! which is just like Super Metroid had it been a roguelike… (or is it roguelite?) The other game he played through was The Adventures of Elena Temple, a cute puzzform that might not take a long while to complete, but is charming nonetheless.
Boy howdy, the eShop Roundup and News Block are filled to the brim with stuff to talk about. First the eShop sees 28… yes 28 new games this week. And with the shareholders meeting taking place last week, there's even more to talk about than just games, mainly a new sheriff is in town. Plus we get those juicy sales figures, which was once a depressing topic, but now we get to celebrate as the Switch and its software continues to kill it.
If you have any questions, comments or concerns please contact by tweeting us or by send us an email!
The boys talk Tesla vs. Lovecraft (@10tonsLtd), @RobotNamedFight, Donkey Kong Country 3, and The Adventures of Elena Temple (@GrimTalin). Then they break down all the news from the recent Shareholders Meeting.https://t.co/VmlhyYjtOz pic.twitter.com/EWpbpvkmrG

— TalkNintendoPodcast (@TalkNintendoPod) May 3, 2018