We're past the PAX tidal wave, but that doesn't mean we don't have a ton of games to talk about! Brakes Are For Losers, Lode Runner Legacy, Darkest Dungeon, Shovel Knight, and Ninja Striker just to name a few!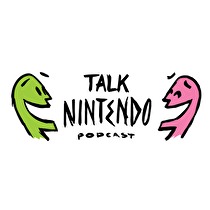 PAX East has come and gone and we've finally finished yapping about all the games we saw. So naturally it's time to get back to the normal swing of things and... talk about more games. Yessiree Jim, we're back on that game flow and we have plenty to talk about in a jam-packed What We've Been Playing, but before that we introduce a new segment, QUICK BITES! *chomp* where we give our quick impressions on games and Perry kicks us off with Ninja-Kid and Graceful Explosion Machine.
Then we get into the meat and potatoes of What We've Been Playing with a bunch of eShop goodness. Casey kicks us off with Brakes Are For Losers, a top down racer where stopping isn't an option (or so it seems). He also got to start a game he picked up at PAX, Darkest Dungeon. With his limited time he realized that this is a game about doing your darnedest to not get screwed, but there's a pretty good chance you're going to get screwed. Perry on the other hand has been jamming out on some retro stuff with Lode Runner Legacy and Shovel Knight. It's his first foray into the legacy of Lode Runner, but certainly not his first rodeo with Shovel Knight. Then to polish us off, both the boys have been playing Ninja Striker, which turns out to be a surprisingly fun little game.
Another eShop Round and another 20 games to discuss which seems to be the norm now a days. Oh and it also featured not one, but two of the strangest priced games of all time… maybe not all time, but they're weird. Then it's News Talk time, the best time of the week depending on who you ask and while it might not be the biggest, it's a doozy. Unfortunately the big news is bad news with the delay of Dark Souls, but it isn't all bad as we're treated to a number of new releases heading our way.
Once again we'd like to thank Justin Nation for jumping on to give us the breakdown of the games we missed. Make sure to check out Nindie Spotlight on YouTube!
If you have any questions, comments or concerns please contact by tweeting us or by send us an email!