Perry finally picked up Resident Evil Revelations 2! We also talk Fortnite, Human Fall Flat, and Clustertruck. Then we go over everything from the Nindie Direct!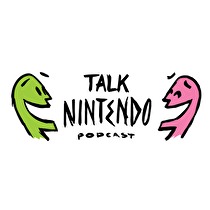 It's episode 78, and the boys are ready to talk more vidya games. Perry starts us off with some Resident Evil Revelations 2 early impressions, Casey then gets into some Nontendo business with the "current most popular game ever", Fortnite. After that Perry talks about his hilarious experience with Human Fall Flat and Casey tops it off with the newly released and insane Clustertruck.
After a somewhat small 15 games eShop Roundup and News Block the boys get into this weeks topic - the Nindie Direct that came out conveniently right before GDC. After discussing and getting hyped for some of the newly announced titles Casey and Perry end the show with a Listener Mail question, talking about the power of Smash and Pokémon.
If you have any questions, comments or concerns please contact by tweeting us or by send us an email!