The boys talk Mario + Rabbids, Oh...Sir! The Insult Simulator, Rayman Legends, and Xenoblade Chronicles 2. Then dive into Nintendo Labo and your listener mail!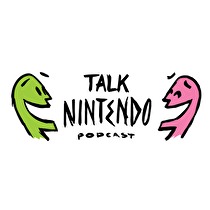 It's Ubisoft week! Or at least Perry thought it was judging by his choice of games. He gives his final thoughts on Mario + Rabbids and talks about his rekindled love of Rayman Legends. Casey on the other hand has been playing plenty more Xenoblade Chronicles 2, but was able to sneak in a strange little game called Oh...Sir! The Insult Simulator.
After a quick break the boys get into all the offerings on the eShop and the list is starting to grow back towards the eShop Armageddon of November and December. Some interesting games like Shu and Darkest Dungeon released as well as a double helping of "it must be a week" goodness. While the news front isn't jam packed quantity wise, we have plenty to talk about highlighted with the recently announced Nintendo Labo.
For the topic of the show we get into some listener mail! We hear from Holden again with his Top 10 Games of the 2017 and Dan writes in asking our thoughts on Nintendo's paid online services and when we might see it. Dan also has exquisite taste in both soft drinks and pronunciation.
Check out our YouTube Channel!
If you have any questions, comments or concerns please contact by tweeting us or by send us an email!