We kick off the show with Innerspace, Enter The Gungeon, Dragon Quest Builders, and ARMS. Then we get into our Top 10 Games of The Year!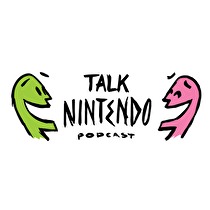 It's that time of the year - yessir - the GAME OF THE YEAR PODCAST! However before we get into all that, we have a great slat of games to converse about. Kicking it off we have Perry's first review game of 2018, Innerspace. Then we shift gears to another game Perry reviewed, but this time it's Casey's turn. Casey just had to Enter The Gungeon. Not often do the boys dive into the demos, but Dragon Quest Builders peeked their interest enough to give it a go and they were pleasantly surprised with how it turned out. To round out the segment, we finish with some ARMS talk via Holden's email about the difficulty of dealing with grabs.
It wouldn't be a week without a NEO GEO game and it wouldn't be a week without the eShop Round Up. A slightly busier week is ahead of us with some great releases such as the classic Super Meat Boy as well as some new gems like Innerspace. Popping over to the news block we get into more GOTY awards for Zelda, Splatoon 2M in Japan, impressive day 1 sales for Super Meat Boy, and of course all the kookiness that is Detective Pikachu.
It's easy to say 2017 was the greatest years in video game history, but it honestly might be. With so many amazing titles coming to Nintendo consoles (let alone all the other consoles), it was hard to narrow it down to just a top 10. A long ways away from last year when we had to scrap together a top 5 list. We start at 10 and work our way to the top game of 2017 and we even field some lists from our friends Lemonade and Good ol' Dan.
Check out our YouTube Channel!
If you have any questions, comments or concerns please contact by tweeting us or by send us an email!
We kick this week off with @InnerSpaceGame , #EnterTheGungeon, #DragonQuestBuilders , and #ARMS. Then we get into our Top 10 Games of The Year! #NintendoSwitch https://t.co/z82VQyvy8Y pic.twitter.com/d3h8zvF5di

— TalkNintendoPodcast (@TalkNintendoPod) January 18, 2018