The boys talk SteamWorld Dig 2, Mario Kart 8 Deluxe and give their top 5 most and least anticipated SNES Classic games.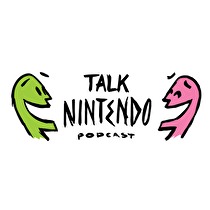 It's been a busy week for the boys playing games, but most of which they can't talk about until next episode, leaving us with a light What We've Been Playing. However Perry kicks it off with the recently released Steamworld Dig 2. The game has been getting rave reviews, but does Perry agree? After playing some Mario Kart 8 Deluxe for recording purposes, Casey found himself playing even more than needed. It sparked the question, would more DLC be a good or bad thing? For the first time ever we have a listener chime in this segment, Ryan gives us his thoughts on the new eShop game PAN-PAN. Thanks for writing in Ryan!
Moving along to another jam packed eShop Roundup, we have the full course of Wii U, 3DS and Switch offerings. The Switch has an especially busy week with a bunch of releases digitally and physically including Thimbleweed Park and Pokken Tournament DX. Remember those gold coins you accumulate for My Nintendo? Well you can now redeem them for Indies! The bad news is only for 3DS and Wii U. It's the best time of the week, yes it's time to step into the Villa de Thumper. I mean Villa de Discount. Well now you've probably gone and guessed that it is Thumper on sale. Definitely worth checking out!
Moving along to the ol' YouTube Saloon we've got a ton of things going on. Our other weekly shows include some Coin Runners fun for our Challenge and our Mini-Play is a double feature of Galaga and Gradius. Then Perry's been slaving over his Nintendo consoles giving us extended plays in our newly branded, unscheduled Play Alongs. This week he's diving into Kingdom: New Lands and Metroid Other M. These will release periodically, but expect them fairly often!
Wrapping up the show it's time. Yes, time to talk SNES Classic. With the release just a few mere hours away from the time of this podcasts release, we'll be able to get our hands on the mini giant. So in honor of, Casey and Perry each give their five most and five least anticipated games on the console.
Check out our YouTube Channel!
The boys talk SteamWorld Dig 2, Mario Kart 8 and give their top 5 most and least anticipated SNES Classic games. https://t.co/lnfMWwISSQ pic.twitter.com/0sRUG2rTyF

— TalkNintendoPodcast (@TalkNintendoPod) September 29, 2017
If you have any questions, comments or concerns please contact by tweeting us or by send us an email!