The boys talk about a ton of Nindies and listener mail!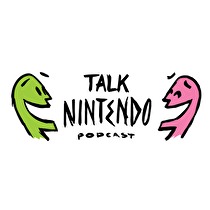 The boys are back to a regular recording schedule and along with them are a plethora of Nindies & Findies to talk about. Kicking us off Casey finally got his hands on GoNNER and he echoes much of Perry's praise from last week. Speaking of Echoes, Perry's gotten back into Fire Emblem Echoes and that's preventing him from sinking more time into GoNNER. However that's not necessarily a bad thing as he continues to work his way through the campaign. Next up are a pair of review games that both focus around local multiplayer, De Mambo and Death Squared. One of these games seems to be much better than the other, but you'll have to listen to find out (or you know, check out our reviews). Wrapping it up, Casey gives us his initial impressions of Mr. Shifty.
Boy do we have an interesting eShop Round Up! this week, featuring some quality offerings and then the cream of the crop, A Day at the Carnival. Yeah it's, uhh, umm, just Google screenshots. Moving into News Talk, we chat about the now week old Splatoon 2 Direct before moving into game and patch announcements galore!
Closing out the show we fielded some listener questions as well as announcing our next "Wii Demand U" segment. Oh and we're giving away the chance to win a copy of that game, but you'll need to tune in for the information on how to enter!
If you have any questions, comments or concerns please contact by tweeting us or by send us an email!
We talk a ton of Nindies and answer some listener mail! Oh and we talk about A Day at the Carnival for Wii U ... https://t.co/U86kdNAinA pic.twitter.com/RDQL4aEcVe

— TalkNintendoPodcast (@TalkNintendoPod) July 14, 2017