The boys dive into Nintendo's Spotlight and third party conferences!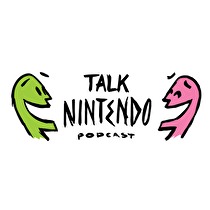 Nintendo's E3 Spotlight has come and gone ... and all we can say is WOW! Casey and Perry get right into all things E3 starting with all the third party conference news (yeah that's right, Nintendo was in OTHER companies conferences), before diving into the Spotlight. There were a ton of games covered including some insane surprises that are sure to leave you lying on the ground!
We also take some time at the end of the show to tally up our predictions from last week to find out who has to play Cory in the House! Was it a close fight battle or was it a landslide victory?!
There's still time! If you're seeing this article on Wednesday (6/14) or Thursday (6/15) you can still enter our giveaway for a copy of ARMS! Check the link below for the details, entries need to be in by 8pm EST on Thursday!
If you have any questions, comments or concerns please contact by tweeting us or by send us an email!
We're giving away a NA copy of ARMS! #ARMS #nintendo #nintendoswitch #nintendo3ds #e3 #giveaway #eShop #ArmsGlobalTestpunch pic.twitter.com/URLCIF1RJ1

— TalkNintendoPodcast (@TalkNintendoPod) June 8, 2017