Alex Osborn joins us for our E3 Prediction Extravaganza!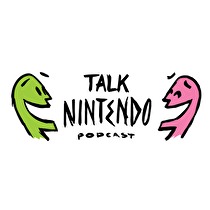 E3 PREDICTION EXTRAVAGANZA! Yes, it's that time of the year where we get our (what will likely turn out to be horrible) predictions out there for your listening pleasure. While we thought Casey and Perry's predictions would be more than enough to look back and laugh at, we decided to invite friend of the show Alex Osborn back to add his guesses into the mix. But before the extravaganza begins the guys talk a quick eShop Roundup! and a News Talk section, including some juicy bits such as the lackluster (?) Pokemon Direct.
Following a quick break we get into our predictions and set the table for what the loser will have to play. We've broken up the predictions into three tiers; bronze, silver, gold and Silly Willies! The bronze questions are worth 1, silver worth 2, gold worth 3 (and of course the silly willies are purely for street cred.) The loser (Alex excluded) will have to purchase and play the hit DS game, Cory in the House. After completing the title the loser (Perry) will have to devote a chunk of What We've Been Playing talking about its greatness.
Again a big thanks to Alex for joining us for this special prediction show! Make sure to check him out on Twitter and YouTube where he's constantly releasing content.
A WILD GIVEAWAY APPEARS! Yup, that's right! We're having another giveaway and this time it's the latest Nintendo Switch offering, ARMS! We're going to give away a physical North American copy of ARMS to one randomly selected winner. Check the tweet below for all the details on how to enter!
If you have any questions, comments or concerns please contact by tweeting us or by send us an email!
We're giving away a NA copy of ARMS! #ARMS #nintendo #nintendoswitch #nintendo3ds #e3 #giveaway #eShop #ArmsGlobalTestpunch pic.twitter.com/URLCIF1RJ1

— TalkNintendoPodcast (@TalkNintendoPod) June 8, 2017