A jam packed episode full of game talk and ARMS discussion!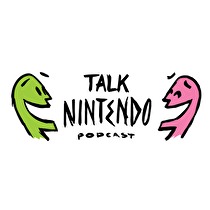 It's been a busy few weeks with guests galore and with E3 coming up, even more craziness is sure to ensue. So we decide to kick it old school before the whirlwind of Nintendo goodness hits us with a good ol' fashioned Casey and Perry Talk Nintendo. We get right into What We've Been Playing and it's jam packed with a plethora of games. Casey starts with the new "violent rhythm" game Thumper. He's been loving it and wants to recommend it to all, but this game is tough as nails and isn't for the faint of heart. Perry's fallen in love, in love with Mario Kart 8 Deluxe. He's played it on Wii U and liked it ok, but the subtle changes in this deluxe version have rekindled Perry's Mario Kart bonfire (of love). NEO GEO! That's right HAMSTER continues to assault the eShop by flinging Neo Geo game after Neo Geo game and this time Casey's been blazing through Blazing Star. This shmup has always been fondly remembered and Casey puts it to the test. **Spoiler** It's pretty rad. Wrapping up a super long segment, both the boys have been playing the newly released Fire Emblem Echoes. This is a reimagining of 25 year old game, so naturally some Fire Emblem conventions we've come to learn and love are missing, but is that a problem or could it be a refreshing change?
Moving along to a rather light eShop Roundup. We talk more Neo Geo games (of course) with King of Fighters '99, an overpriced release of Ultra Street Fighter 2 and of course a game with the worst screenshots for a preview ever in Drone Fight. However if you're still using your Wii U, The Girl and the Robot looks rather nice. News Talk with Casey Gibson features some sales figures, game announcements and more LEAKS and RUMORS! We expect to see quite a few of these popping up as we rapidly approach E3.
Our feature topic of the show is … more of what we've been playing? Yeah pretty much. This past weekend was the first ARMS Global Test Punch and we put our skills to the test. We get into our impressions of the game and if it lived up to our expectations. We go over some fun statistics released on the most played fighters, which fighter had the best winning percentage and we take a look at next weekend's Test Punch and what modes will be featured. Bringing the show to a close, Perry continues to kill it on the ol' List of Craig, that dirty dog.
GIVEAWAY ALERT! With E3 coming in hot and heavy, it's only right we give away a $20 eShop giftcard. How can you win? Well check out the tweet below for full instructions on how to be entered!
If you have any questions, comments or concerns please contact by tweeting us or by send us an email!
GIVEAWAY ALERT! Up to four chances to win a $20 eShop card! #nintendo #nintendoswitch #nintendo3ds #e3 #giveaway #eShop pic.twitter.com/HwyyzHtezT

— TalkNintendoPodcast (@TalkNintendoPod) June 1, 2017