It's March and that means it's almost time to Switch. Choo choooo!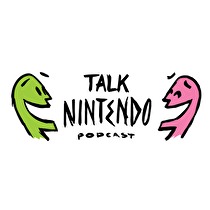 Trying to distract us from the imminent release of the Switch, we start the show off as we normally do before going into full on hype mode. Casey picked up Hyperlight EX on sale and has been having a blast. It's a fast paced arcade shooter that's brutally tough, but well worth the price of admission. Trying to kill time before he gets his hands on a Switch, Perry dug back into an indie classic, Steamworld Dig. It's his third time playing through the game, so I think it's safe to say he enjoys the game and we assure you it was purely coincidence that a sequel was announced and had nothing to do with why he was revisiting the game. Wrapping up What We've Been Playing Casey finds himself in a dream, or maybe a nightmare as he tested out Back to Bed. Did the game offer enough or did it put him to sleep.
Touching on the eShop releases for the week and diving into the news, it doesn't take long to start the Switch hype train. The news is heavily Switch related and bleeds into the topic of the show, which happens to be the Nindies Showcase and launch lineup. It's almost time so we get into what Nindies we're excited about and what launch games we'll be purchasing.
If you have any questions, comments or concerns please contact by tweeting us or by send us an email!