We have special guest Alex Osborn on as we discuss the Treehouse Switch Stream!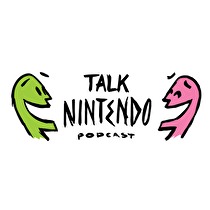 The Switch Presentation has come and gone and we had some time to let it marinade, but before the boys get into all of that we welcome special guest host Alex Osborn! Alex is a free lance writer for IGN, a big time Nintendo fan and he makes videos on his Youtube channel and we were so honored to have him as our guest!
It's been a few weeks since we talked about games we've actually played, so we jump into an abbreviated We We've Been Playing segment before getting into the meat and potatoes of the Treehouse stream. Perry kicks us off with his wrap up of Bionic Commando: Elite Forces. He enjoyed that game so much what did he do? Well he dove right back into the series, but this time with the original Bionic Commando for the Game Boy. The real question at hand is did it stack up to Elite Forces? Well if this was any indicator, he played through Bionic Commando twice. Alex is a busy man and hasn't had the chance to play many games as of late, so what better way to get him involved than a team Mystery History! A first for the Talk Nintendo Podcast, Alex and Perry join forces to see if they can guess what game Casey's been playing.
After a quick break, we break down the entire Treehouse Stream that followed the Switch Presentation. Well... almost the entire thing. Sadly, we lost the first twenty minutes or so after we came back. Luckily we didn't lose anything too important, only our Zelda talk. Although mostly it turned into amiibo talk since that's the majority of what the segment was highlighting. To fill you in Casey has 'em all preordered, Perry has one of them on order and Alex doesn't have a single amiibo, ever! Despite the hiccup we go on to have our longest episode yet clocking in around two hours and forty five minutes with comprehensive discuss on the rest of the stream and we finish with Alex's thoughts on the presentation.
Again we want to thank Alex for coming on and we want you guys to check out his stuff, it's really great! You can find Alex on twitter and don't forget to check out his Youtube Channel and give him a subscription!
Next week is our "Wii Demand Wii" where we will be diving head first into Shake Land to discuss a game neither of us have played, Wario Land Shake It! for the Wii. Remember, you still have time to send in an email with your thoughts and impressions! We will be reading your submissions on air to add to the conversation.
If you have any questions, comments or concerns please contact by tweeting us or by send us an email!