Happy Holidays!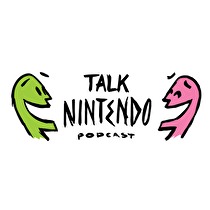 Happy Holidays from us to you! It's the holiday season and since Nintendo doesn't have Zelda for us we take a dive back into familiar waters. Nothing warms the soul like some good ol' fashioned comfort food, The Legend Of Zelda: Ocarina of Time. It's been a few years since Casey's last replay, but the wave of nostalgia is too good not to talk about. Perry's also been playing Zelda, and gives his final thoughts on Twilight Princess HD after freshly finishing it. How does it stack up in his eyes with other Zeldas? Continuing the thread of final thoughts, Casey gives us final impressions on Pokemon Moon. It's great, but is it the best Pokemon game ever? Then, it's the return of everyone's favorite segment: Mystery History! Perry puts Casey through the ringer, but can Casey finally get one right? We wrap up this extra long what we've been playing with Nintendo's first true mobile game. We both were eager to try Super Mario Run, and boy did it really knock our socks off.
After the break we crunch some numbers as we take a look at Super Mario Run's historic launch on iOS. It smashed the record for most downloads on day one (sorry Pokemon Go) and looks to be climbing. What should really turn into its own segment at this point, we talk about more Switch leaks and this time it's digging through patents and rumors of how powerful the system is.
Since it's almost Christmas we read out some holiday Nintendo memories we received during the contest from Reddit. Some are heartwarming and some are funny, but it's always great to hear people enjoying Nintendo at the holidays. Casey even shares the story of the Christmas he got the Gamecube. Perry also has a surprise in store for Casey as he sent him a Christmas package. Listen as he reads out some hints and takes a stab at what each individually wrapped gift could be. Casey had a gift for Perry, but it didn't get to him yet. (No really, I swear I sent one! - Casey)
If you have any questions, comments or concerns please contact by tweeting us or by send us an email!