Our first ever "I Demand You!" segment! We go in depth on Diddy Kong Racing and Batman Arkham Origins.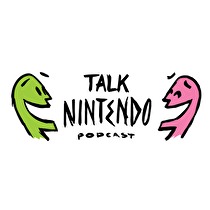 Another week, another Switch leak. This time we have on good authority to believe that the recent Gamecube virtual console leak is true. We talk about some games we hear are coming, what we hope might be coming and what this could mean for different joy-cons. That's not the only thing Switch related, Nintendo is sending out emails for a chance to play the Switch early! Casey got one, but did he get the follow up email or did they give him the ol' bait and switch?! (Spoiler, he got baited.)
We forego what we've been playing this week because there was a task at hand. A few episodes back it was DEMANDED a pair of games be played! These games are favorites of one person, but criminally overlooked by the other. Nearly twenty years late to the party, Perry finally gets to experience the greatest kart racer of all time: Diddy Kong Racing (Casey's words). But as a man who doesn't love Rare … could it possibly live up to the billing? After a short break we turn in our karts, hovercrafts and planes for a cape and glide into the dark gritty world of Arkham Origins. Perry fell in love with the combat in this stealth filled action game, but does it do enough to hook Casey? Find out what the guys thought about each other's games in the first of what will be many "I Demand You" segments!
If you have any questions, comments or concerns please contact by tweeting us or by send us an email!