We Switch up the format and talk even more Nintendo Switch!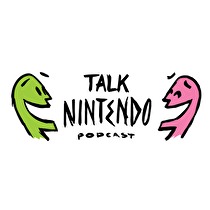 In honor of Nintendo's new console Casey and Perry decide to Switch up the format and jump right into the Topic of the Show, which just so happens to be the Switch! After a few days, are they still as excited as before or did watching the reveal video a hundred times send the hype train off the rails?! The boys discuss the console, possible peripherals, games we know about and go in depth on all possible third party games you could ever imagine (whether they're based in reality or just pipe dreams).
After a long winded Switch discussion, the boys get back into what they've been playing and Perry kicks it off with Yoshi's Island DS. Does this sequel stack up to the much loved SNES game or does it fall short and get carried away by a group of Fly Guys? Finally the much anticipated return of Mystery History is upon us! This time Casey gets to sit back and enjoy Perry squirm as he tries to guess what he could possibly be playing. Last but certainly not least both Casey and Perry have been messing around with Pirate Pop Plus and have a nice discussion that might have actually lasted longer than the game itself.
As always the show is wrapped up with our (well really Perry's) Craigslist finds. With the World Series underway, Perry decided it'd be fitting to take out his home run bat and swing for the fences. Does he connect and hit one out of the park? Yes, yes he does.
If you have any questions, comments or concerns please contact by tweeting us or by send us an email!