The Boys talk about their Top 5 Most Played 3DS Games!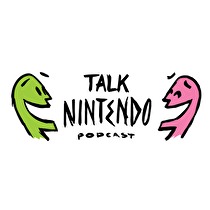 Another Nindie Summer Jam game?! You betcha, this time on the docket is Severed. Casey hacks and slashes his way through one of the more depressing games he's ever played, but did the overall experience leave him feeling blue? From touch screen madness to arm waving fun, Perry swings back into an oldie, but a goodie with Wii Sports Club. Casey playing another super Japanese game? You don't say, but this time it's a little different take with the fast paced Azura Striker Gunvolt. Perry has a few words of his own about the game as well. Last but not least the boys have been playing the new hotness that is Paper Mario Color Splash. Was it love at first splash or are there too many shades of Sticker Star for their liking?
NX leaks, new releases and game delays! Casey and Perry give their thoughts about all the happenings in Nintendo news. After a quick break we continue to explore the boys gaming tastes with the Topic of the Show! Is there much overlap with their Top 5 Most Played 3DS games?! Unlikely but you'll be sure to find out! We wrap up the show the best way we know how, with the Treasure Man himself, Perry giving us a rundown of all the wheeling and dealing he's been up to on Craigslist!
We have a winner for our giveaway! We had over 400 entires (which is mind boggling and hard to believe) and we want to thank each and every one of you! The winner by way of reddit is DKPizza! Congrats!
If you have any questions, comments or concerns please contact by tweeting us or by send us an email!