The adventure into the Galar Region begins!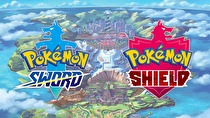 Pokémon Sword and Shield have finally arrived, and we're getting ready to begin our journey into this new world! The Nintendo World Report Twitch channel has been rebooted in the recent months, and we're taking advantage of that to show you some of the best games, both new and old.
Matt Zawodniak will be playing Pokémon Sword Version tonight - November 15th - at 6pm EST. He'll be taking a first look into the Wild Area, and exploring the game's early towns and gyms. Be sure to stop by and see the latest Pokémon game in action.
In addition to streaming new releases, there are also two shows that we run every week. The first is Independent Study. Hosted by Joe DeVader - a huge fan of independent game developers - Independent Study focuses on the best indie games that the Nintendo Switch has to offer. He recently played through Sectordub's Pikuniku, and is currently replaying Shovel Knight to get ready for the release of Shovel Knight: King of Cards. Independent Study airs Tuesday nights at 7pm EST.
The second show is Smashterpieces, a casual walk through the history of the Super Smash Bros. Ultimate roster. On this show, Joe and Matt are both playing one game for every fighter in the latest Super Smash Bros. game and discussing it in the form of a podcast. Right now they're working their way through the game representing Fighter #61, Cloud: Final Fantasy VII. You can watch Matt work through this seminal JRPG Thursdays at 6pm EST.