Come play online with the Nintendo World Report community this Saturday evening.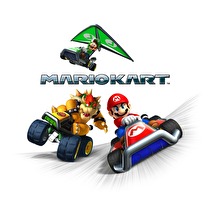 Nintendo World Report is hosting a Wi-Fi event for Mario Kart 7 this Saturday, December 10 at 9 p.m. EST.
To participate, make sure to add Nintendo World Report's Community Codes. For Battle Mode it's 52-8882-2728-4207, and for Grand Prix it's 15-7711-2023-1792.
You can also add your individual 3DS system friend code to this forum thread and add other NWR readers and staff (make sure to tell them via personal message that you added them so they can add you back).