This is what they were accused of doing ten years ago, only now it appears to be actually true.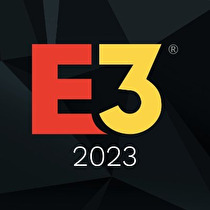 If E3 is to be revived, it apparently will not be with Nintendo in the LA Convention Center.
Multiple sources have confirmed to IGN that Nintendo, along with their console competitors Sony and Microsoft, will not have a presence at the 2023 event that was planned for June 13 - 16 in Los Angeles. The event was to be run by ReedPop (who run the PAX expos among other events as well as own outlets such as Eurogamer) in association with the game industry's trade group, the Electronic Software Association.
E3 2023 was to be the return to an in-person event following a three year absence due to the COVID-19 pandemic and other factors, though the ESA did attempt to hold a series of online showcase events in 2021. Sony had not attended the last pre-pandemic E3 show in 2019, while at the same time Microsoft had the Xbox show floor at the Microsoft Theater located in the same complex as the host venue for E3, the Los Angeles Convention Center. Microsoft has already announced plans for a summer, in-person event, but has not given location details yet.
Nintendo may elect to hold a Direct to coincide with the event in June, though this is not guaranteed; there was no dedicated Nintendo event in 2020, and June 2022 saw a Direct dedicated to Xenoblade Chronicles 3 and a Partner Showcase six days apart in late June. The last "E3 Direct" from Nintendo was in 2021.